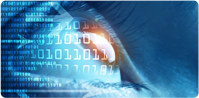 FinCap delivers software solutions using a combination of onsite, offsite, offshore, and near shore teams, and distributed development methods to align with client business objectives. Our experience and access to a large pool of IT specialists in India, bridges the gap between the global pool of IT professionals and our clients' IT project needs.
Employees
Driven with the objective to ensure world-class delivery on all engagements FinCap believes that 'people' are its best assets. FinCap reputation in the market and inhouse developed recruitment portal "PinPoint" draws the best professionals.

FinCap trains, and reward to build a strong and rich resource pool to ensure delivery of world-class solutions and service as w e designed and developed an online training portal - Transformer

FinCap brings together the best management and technical professionals with balanced skill sets, expertise, qualification and experience. FSL have a balanced mix of executives that have vast experience in leading and managing successful companies, providing strategic vision and creating value

Having access to a vast pool of technical talent in India has enabled us to bring together a world-class team of technologists with specialized skills in project management, design, development, documentation and quality assurance. FinCap team possess deep knowledge of their chosen fields, strategic vision, and complete dedication to the company's core mission.